747→787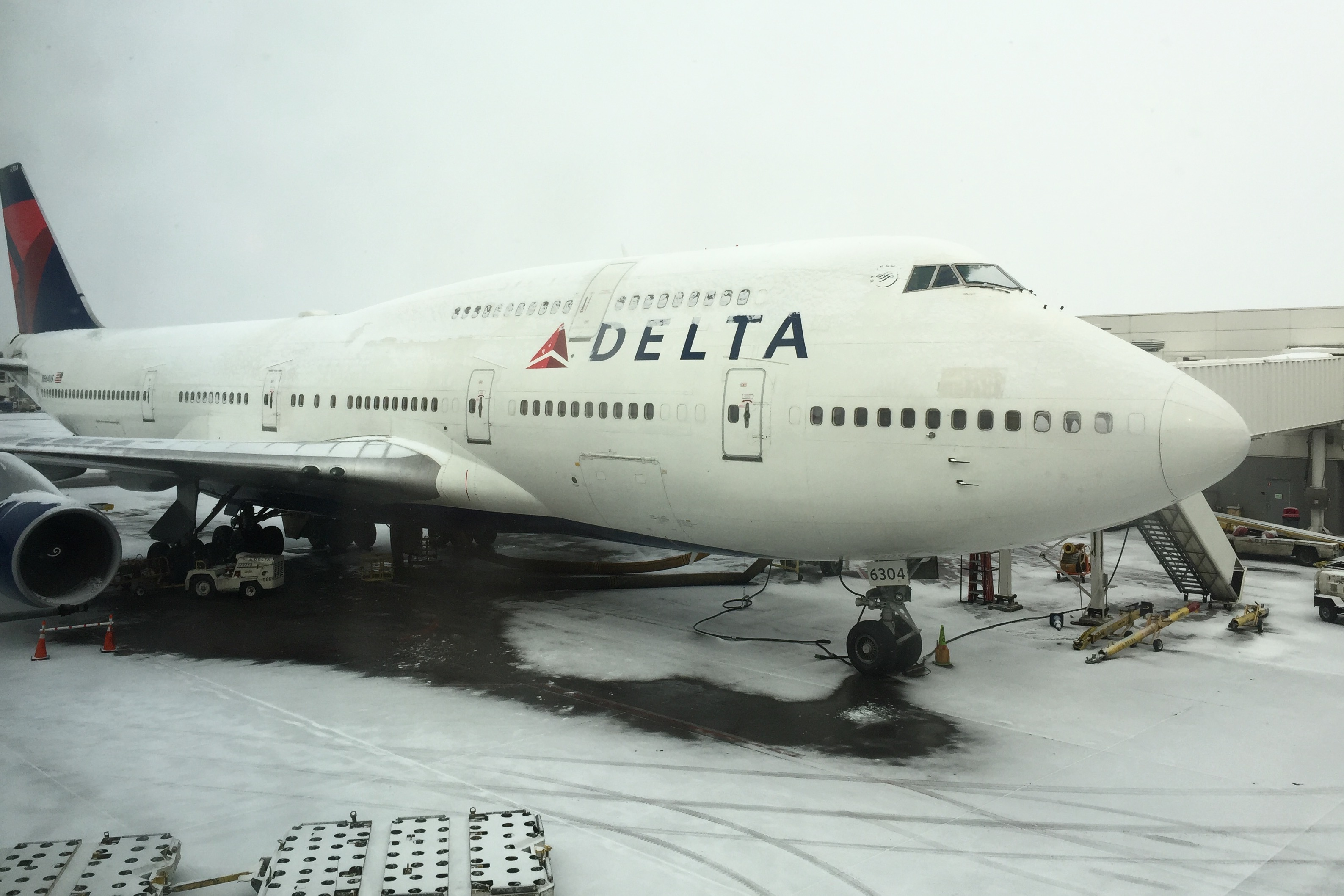 Old Planes
As the original "jumbo jet," the 747 is an iconic plane. It's rapidly being retired, though, so I was excited to book a couple of Delta flights this spring on routes where they're still in service: From Tokyo/Narita to Minneapolis - St. Paul (DL585) and Detroit back to Tokyo/Narita (DL275). These are old Northwest Airlines routes, and the planes that fly them are some of the original 747-400s that Northwest received as a launch customer in 1989. What better way to bid farewell to the 747 than to ride on a couple that could reasonably have ferried me to Japan when I visited for the first time as a preschooler in 1990?

Frankly, it would probably have been a much nicer trip if I had flown on newer planes. While the ride to Minneapolis/St. Paul was unremarkable, the return flight from Detroit to Tokyo/Narita (DL275) was severely delayed due to a series of mechanical issues. Scheduled to depart at 12:34 PM, we didn't finally get going until around 5:02 PM. For most of the delay we sat buckled into our seats just a few feet from the gate, pantomiming the misery of flying without actually going anywhere.
There were three major issues:
Suspected fuel leak: When I got to the gate in Detroit I noticed a maintenance employee poking the underside of one of the wings with a pole from the top of a scissor lift. As the pilot announced from the gate area, "the plane has eight fuel tanks" and one of them hadn't properly drained overnight, so they were concerned there might be a leak. Concern resolved, we ended up boarding around 45 minutes to an hour after the scheduled departure time.
Engine wouldn't start: The 747 has four engines, and one of them wouldn't start. So we sat and waited. And waited. And waited while they tried to find a starter, "and if that doesn't work, a bigger starter," in the words of the pilot. Whether a "bigger starter" was ultimately required was never explained, but eventually the engines got started so we could pushback.
Electrical system switchover failure: After finally pushing back—our first movement of the day! A few dozen feet closer to Tokyo!—we stopped. As the pilot described it there was an electrical system switchover failure, and "all four switches flipped to the off position." I have no idea what this means in a technical sense, but the pilot sounded somewhat surprised and bewildered as he described the situation. In any case, we ended up returning to the gate so that a technician could reset the electrical system.
We eventually got off the ground, and fortunately our flight to Tokyo/Narita was otherwise uneventful.
Today, it seems that the particular 747 I flew back to Narita, N664US (S/N: 23819), has been stored (again) at an Arizona boneyard after it flew through a severe hail storm on a flight to Seoul this summer (The Aviation Herald, Minneapolis/St. Paul Business Journal). I'm definitely glad I wasn't on that flight. And apparently N664US had a name: "The Spirit of Beijing."
New Planes
Compared to DL275, my experience on 787s operated by ANA (Ishigaki to Tokyo/Haneda) and American Airlines (Tokyo/Narita to Chicago O'Hare and back) couldn't have been more different. The planes were new, clean, and quiet. The windows were large, and the views (particularly taking off from Ishigaki) were beautiful. This is how air travel should be: comfortable, smooth, quiet, and reliable enough to get off the ground without a series of last-minute repairs. I'll be choosing 787s whenever I can from now on.